Business writing for today's noisy world

Reader-focused email writing

Transforming template writing to human writing
Encouraging individuals to maximise their potential

Inspiring future leaders to drive their own success

Building positive workplace relationships
"Shirley from Sheffield" left my home town in the UK some decades ago to take up a job in Singapore. What a culture shock! I soon discovered the challenges of communicating across cultures when my boss wanted to send me home immediately because no one could understand my Sheffield accent!
A quick learner, I realised that you can take the girl out of Sheffield, but she may have to make some quick adjustments in order to be understood. I thoroughly enjoyed the learning process, and quickly became passionate about helping others to communicate more effectively.
I continued learning more about other cultures when living in the Middle East and Canada, and also back in Sheffield for several years. I've now lived in Singapore for 18 years, and through my speaking and training I'm passionate about motivating individuals to make a human difference through effective spoken and written communication.
My passion led to writing books for many international publishers on spoken and written communication skills. Now author of 12 books published by international publishers, I'm very pleased (and surprised) to have established myself as a leading authority in email and business writing skills.
My international bestselling book Model Business Letters, Emails and Other Business Documents 7th edition has sold over half a million copies worldwide and been translated into 17 languages. My recent book Email Essentials was recently the #2 bestseller in the USA for publishers Marshall Cavendish International.
My latest book Connecting the Dots to Inspire the Leader in You is due for publication in July. Check it out here and pre-order it now to get lots of great bonus gifts.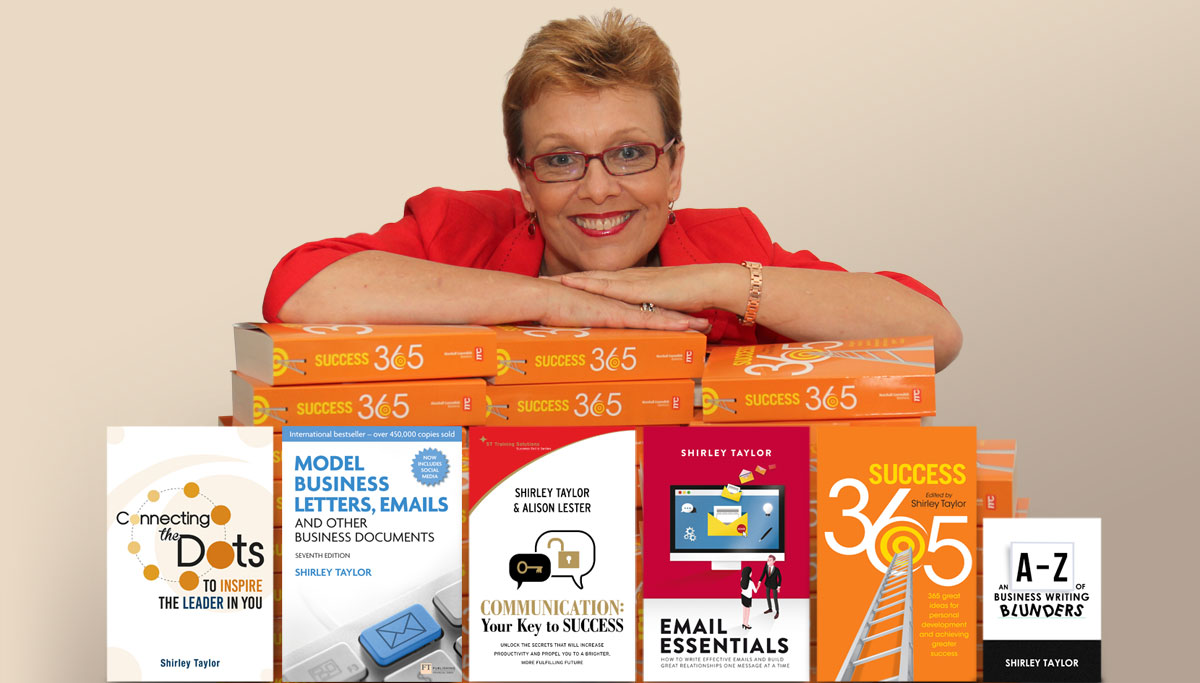 For over 30 years, I've set myself high standards to deliver engaging, high-energy, high-content training and speaking. I'm always amazed and thrilled to hear people use the word 'energy' to describe my style in speaking and training. I love to engage audiences quickly, using inspiring stories and a fun, collaborative style.
Here's what one of my clients said:
"Shirley had us all eating out the palm of her hand. She comfortably breaks the ice for anyone who is hesitant or nervous to attend training. No one will feel out of place in her training as it is very inclusive, designed to be fun, enjoyable, and most of all, you will learn plenty."
I have been a member of the professional speaking and training community for many years, and am honoured to have received several awards for my services in leadership. In 2011-12, I was proud to serve as Asia Professional Speakers Singapore President 2011-12.
After serving on the Board of Directors of the Global Speakers Federation for four years, it was a huge honour and privilege to serve as GSF President 2017-18.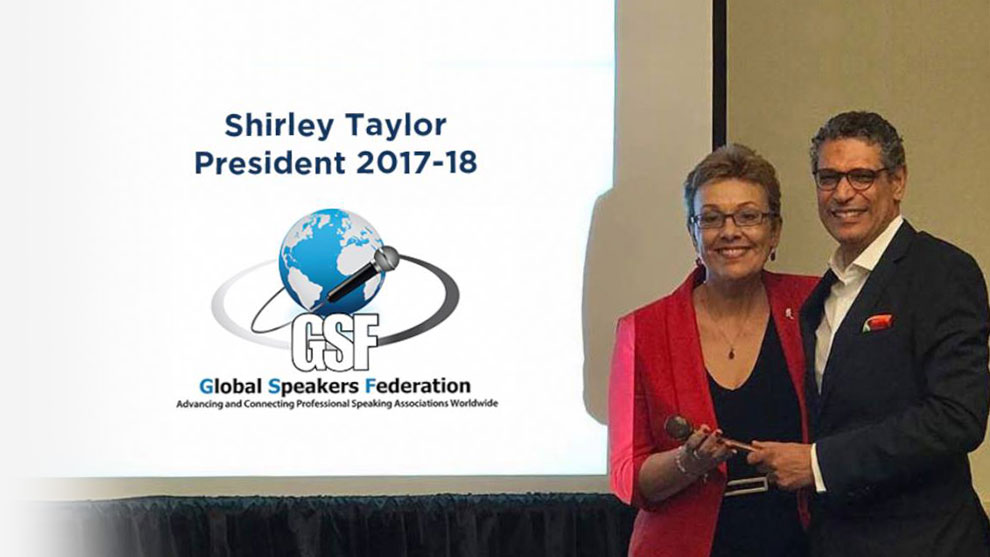 I'm enjoying working with Heather Hansen from Global Speech Academy as we deliver interactive virtual training for our corporate clients.
We have worked very hard to put all the same engagement and interactivity of our live face-to-face training into our interactive virtual training courses. We have been thrilled with the feedback so far (96-99% satisfaction). You can find out more here about our virtual training and the courses available.
Oh, and did I mention that I'm from Sheffield, which is in Yorkshire in the north of England? Why does that matter? Well, it means I'm very down-to-earth, friendly, and fun-loving. I say hi to everyone when I'm out walking in the country, and I'm very proud of having my Dad's sense of humour and my Mum's laugh and smile.
I love travelling, meeting up with friends around the world and doing fun things. I'm also a great tourist guide, and love showing off Singapore to all my visitors. Oh yes, and let's not forget, I'm a great hugger, and I love cats.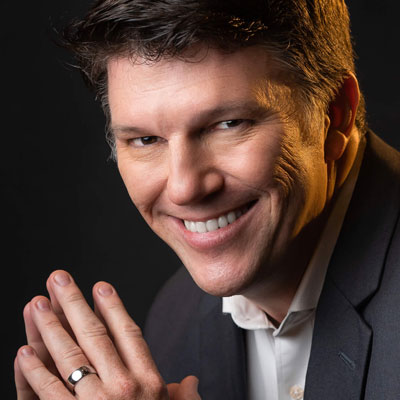 Shirley is an inspiration who helps audiences believe they can, and then provides them with the skills and tools to do it. Her communication training is always innovative, always impactful, always comprehensive and always, always fun. Her keynotes are equally engaging, thoughtful and story-driven so audiences connect beyond the concepts to a deeper emotional level where action eventuates. And her passion for taking care of her clients and delivering extraordinary outcomes is world-class. Shirley embodies the human difference. I love her to bits, and you will too.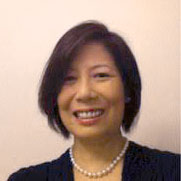 Shirley, your keynote 'Rock Your Role – How to Make a Difference at Work' was well received with positive feedback. You were of high energy and engaging as always. The connecting the dots segment made everyone self-reflect and the video was inspiring. Of course, the best part was your customised EZ-Link rap, and our colleagues are asking if you can give us a copy so that they can refer to when they need an energy booster. Thanks very much again for the excellent session. We look forward to our continual partnership with you in the future.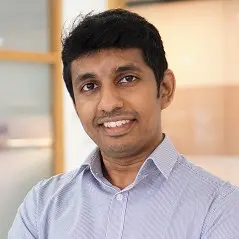 Thank you for an awesome presentation at AmCham Singapore on May 15. Everyone attending the event was singing your praises! Your presentation "Rock Your Role in Our A.I. World" was timely and on target to help attendees better deal with the current challenges and changes of their role in the future. Sure, AI might be taking over the world, but a human touch is still needed! The practical concepts and tools you shared will be easy to remember and apply, not just professionally but personally as well.

It is really amazing to see the change in attitude in the individuals who attended the session. "Please keep us informed if there's any more of Shirley's events" and "I want to come again next year" have been some of the words we received. The attendees were not prepared for your enthusiasm and energy. You had them laughing, smiling and participating all the way. Once again, the knowledge, information, and enthusiasm you shared really had an impact on our attendees. You left them begging for more.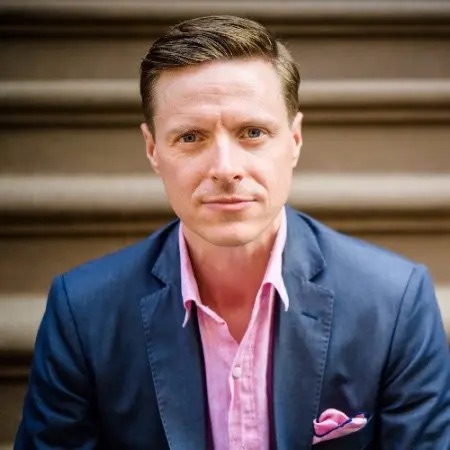 I recently had the good fortune to be able to see Shirley Taylor live on stage in Singapore. She is an incredible speaker, and it's not just because she has amazing skills to inspire, entertain and educate her audience, but when she speaks on stage you have a sense that she has a real heart. Shirley connects on a very emotional level with her audience, with huge humanity. I also know she's an incredible coach and trainer. She's helping the next generation of the people climbing up in their organisations and maybe making that change in their lives, change in their careers, to reach their full potential.

I'm a huge fan of Shirley, and if you're considering bringing her in to work with her as a speaker or a trainer, I would highly recommend her.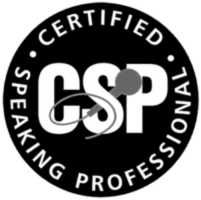 Shirley has earned the designation of Certified Speaking Professional (CSP). This designation is globally recognised and awarded to speakers who have met strict criteria, and it is achieved by fewer than 15% of professional speakers worldwide.