Rock Your Role In Our
High-Tech

World
Shirley shares how you can transform your work and your life by embracing not only our
high-tech

world, but also a

high-touch

,

high-trust

mindset.
In our constantly changing, increasingly automated world, most people feel pressed for time, pushed for results, and stressed to succeed. How are all these changes affecting you in today's workplace? What does it all mean for your future?
Shirley shares how you can transform your work and your life by embracing not only our high-tech world, but also a high-touch, high-trust mindset. With some humorous and heart-warming stories, participants will see how, within the fast-paced action of our workdays, there are numerous opportunities to impact someone's life.
In this interactive, fun, and highly motivating session, Shirley shares her unique 5-step model that will encourage everyone to add value, and make a positive human difference. Participants will leave inspired to reinvent themselves and really make their mark in our ever-changing world.
Key Highlights
What impact is A.I. having on you and your workplace?
What's it to be? Reinvent or retire? Progress or regress?
How many golden opportunities are you missing?
The importance of challenging and changing your mindset
How can you make a positive difference so you really rock your role?
Shirley's 5 keys to success in today's high-tech world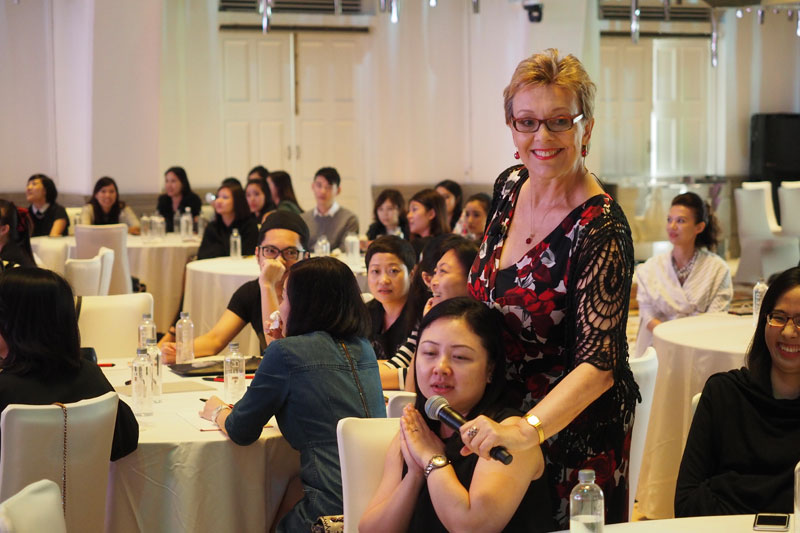 Here's what these clients said about my Rock Your Role keynote