Powerful Business
Writing Skills
Shirley's Signature Workshop That Will Transform The Way You Write
Business writing is an essential skill for everyone. Everything we do at work involves writing, whether it's an instant message, a letter, a report, or one of the 270 billion (yes, billion!) emails we collectively send each day.
Yet very often writers become different people when they put their fingers on the keyboard. They become unusually formal, writing long-winded sentences, and lengthy paragraphs with repetitive waffle. Readers are left searching for the key messages and action points.
In Shirley's signature programme, you'll learn some simple but powerful techniques that will help you structure all types of writing logically, and craft messages with the reader and the outcome in mind.
This programme is packed with learning that will transform your writing skills. We'll cover different types of emails, longer documents like reports, as well as short messages. There will be lots of practical work too on improving the format, style, language and tone of all your written messages. And you'll have some fun too, because learning should be fun!
Key Components
Reader-Focused Email Writing
Challenges in writing for today's online world
Common errors that confuse readers, and how to fix them
Are you writing for 2020 or 1920?
Woe or Wow? A fun game to find out what works and what doesn't
What is Plain English and why is it important
Punctuation matters – to you and your reader
Analyse and improve real business documents
Writing Style And Tone
How do readers really feel about your messages?
How to craft simple, clear, concise messages
The key principles of great business writing
Getting your tone right say the right thing in the right way
The benefits of positive instead of negative writing
How to make a human difference in everything you write
Why Structure Is So Critical
Key steps to success in planning your messages
Help yourself and your reader with logical structure
Shirley's 4-point planTM to structure emails logically
Useful tips for compiling lists, and why you must
What's your point? Focusing on the key messages
Practical exercises reviewing and transforming real messages
Writing Longer Documents
Simple, effective, easy-to-scan structures for reports
Help your readers see main points clearly and concisely
The importance of bottom-line first
Composing sub-headings that make an impact
Chunking information into bullets or lists
Summarising information clearly
Writing Short Messages
SMS or email? When to use and when not to use?
How to make every word count in instant messages
Crafting text messages that drive readers to take action
Best practices with instant messages
Practical activities writing and exchanging messages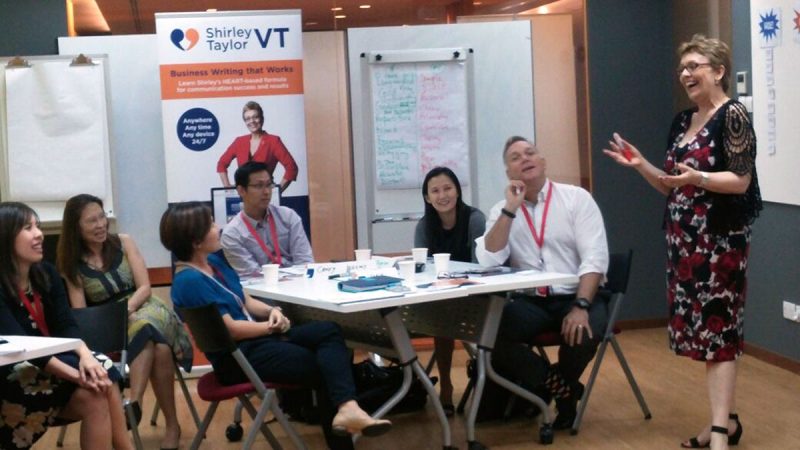 With over half a million copies sold worldwide, and translations into 17 languages, this book has firmly established itself as the definitive guide to clear and effective business writing. The seventh edition of this popular book contains all the help you need to put the key rules of good business writing into action, including practical advice on language, structure and style, plus over 300 sample documents, and over 100 useful tips for better business writing.
"If you want to give yourself an edge in this very competitive world, you must get to grips with effective writing now."